The Adventures of Captain Calamity
Sunday, 23 October 2022 | 17:00
The Adventures of Captain Calamity From the moment Captain Calamity and Crew sail in from The Lollipop Lighthouse in Chocolate Button bay the craziness bursts onto the stage.
This is a wild mix of magic and mayhem like no other. Expect 55 minutes of jaw dropping family fun and insanity featuring marvellous magic, beautiful bubbles, gigglesome games, cheeky tunes, one or two custard pies and enough craziness to send you into a fit of giggles before the curtain comes crashing down.
Don't miss this symphony of disaster conducted by a very smelly dragon, a mad scientist, a travelling musical storyteller and the biggest buffoon of all, Captain Calamity.
Ideal for families and children of all ages.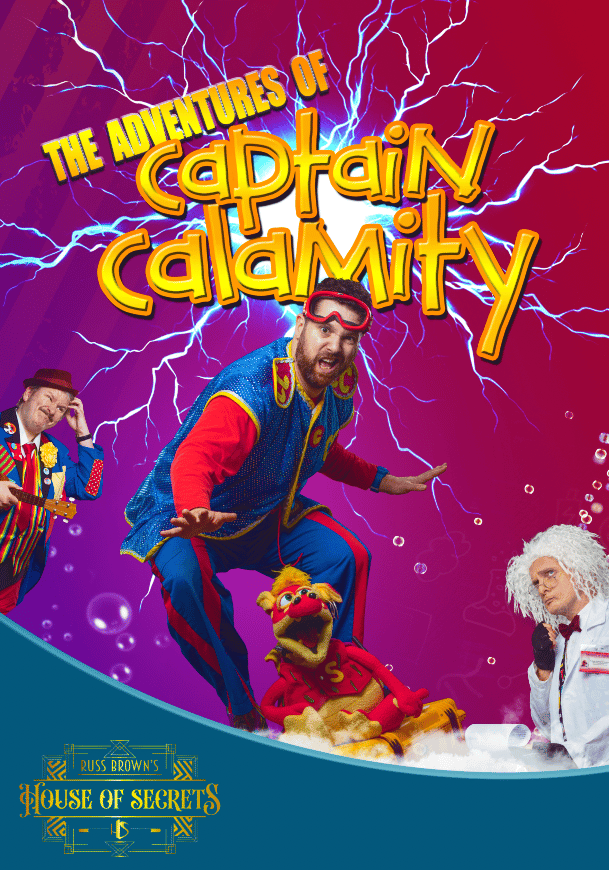 Sunday, 23 October 2022
17:00 –  18:20