Discover the Perfect Conference Venue at Winter Gardens Blackpool
Experience Flexibility, Expertise, and Lasting Impressions at Our Iconic Event Complex
When planning your next conference or meeting, look no further than Winter Gardens Blackpool. Our iconic event complex offers an unparalleled combination of venue options, scalability, and flexibility, along with a highly experienced team and a wealth of wider benefits that create lasting social and legacy values. Discover why Winter Gardens Blackpool is the ultimate destination to make your event a success.
Flexible Venue Options:
At Winter Gardens Blackpool, we cater to every event size and style with our 10 unique venues. Ranging from the state-of-the-art £30m Conference and Exhibition Centre to the elegant Empress Ballroom, the intimate Spanish Suites, and the Opera House, we can accommodate anything from 50 to 7,000 delegates. This flexibility ensures your conference or meeting has the perfect setting, no matter the scale or requirements.
Scalability for Growth:
As your event grows, our venue options adapt seamlessly. With a diverse array of spaces and a team ready to reconfigure layouts, Winter Gardens Blackpool is prepared to support your conference's evolving needs. This adaptability allows you to focus on expanding your event without worrying about logistical constraints.
Venue Expertise:
Our experienced and versatile team is dedicated to working closely with event organisers, providing tailored support to ensure your conference or meeting runs smoothly. From event production and catering to audio-visual services and technical assistance, we pride ourselves on our expertise in delivering successful events that exceed expectations.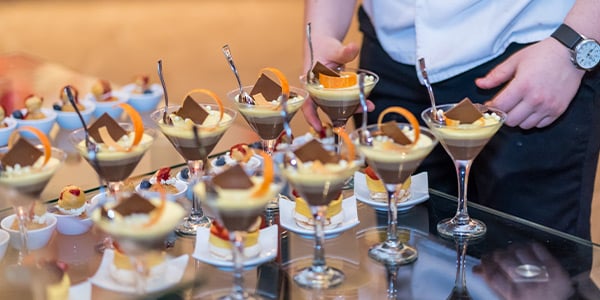 Social and Legacy Values:
Winter Gardens Blackpool is more than just a conference venue – it's an experience. Our event complex is steeped in history, having played host to countless prestigious events since 1878. By choosing our venue, you create an unforgettable atmosphere that leaves a lasting impression on your delegates. In addition, our bars, cafes, and breakout spaces offer excellent networking opportunities, fostering connections that extend well beyond your event.
Winter Gardens Blackpool is the ideal venue for your conference or meeting. With multiple venue options, scalability, flexibility, and an experienced team, we provide everything you need to create a successful and memorable event. Embrace the exceptional atmosphere and social value of Winter Gardens Blackpool and make your conference one for the books. Contact us today to discuss your event requirements and discover how we can make your vision a reality.
Visit our venue guides page to discover the versatility of our iconic spaces, from the grand Empress Ballroom to the modern Conference and Exhibition Centre.
Need detailed floor plans and technical information for your event at Winter Gardens Blackpool? Visit our page to access all the information you need.