Unleash Your Creativity at Winter Gardens Blackpool: The Ultimate Film and Photography Location
Discover the Unique and Versatile Spaces for Captivating Visual Storytelling
Winter Gardens Blackpool offers an unparalleled backdrop for your film and photography projects. With a diverse range of unique and versatile spaces, our event complex provides the perfect canvas for your creative vision. Immerse yourself in the captivating atmosphere of Winter Gardens Blackpool and let your visual storytelling come to life.
Diverse and Unique Spaces:
Our event complex boasts an array of stunning spaces, each with its own distinct character and charm. From the historic Empress Ballroom and the intimate Spanish Suites to the state-of-the-art Conference and Exhibition Centre and the enchanting Baronial Hall, Winter Gardens Blackpool provides endless possibilities for your film and photography projects. Whether you're capturing a period drama, a contemporary story, or an avant-garde visual masterpiece, our venues offer the perfect setting for your creative vision.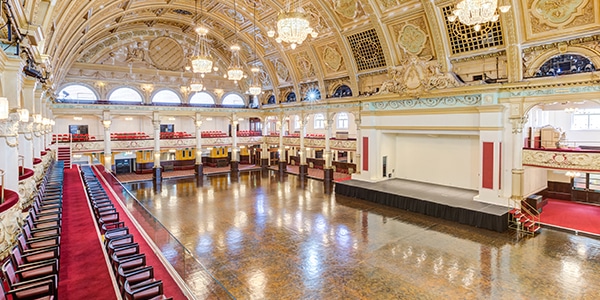 Versatility for Every Project:
The versatility of our spaces ensures that Winter Gardens Blackpool can accommodate projects of all sizes and styles. With adaptable layouts and the ability to transform each space to fit your specific requirements, our event complex offers boundless creative freedom. Let your imagination run wild as you explore the endless possibilities within our captivating venues.
Iconic Atmosphere and Visual Appeal:
Winter Gardens Blackpool has been a cornerstone of entertainment and culture since 1878, offering a rich and iconic atmosphere that adds depth and authenticity to your film and photography projects. The blend of historic charm and modern sophistication creates a visually appealing backdrop, enhancing your storytelling and leaving a lasting impression on your audience.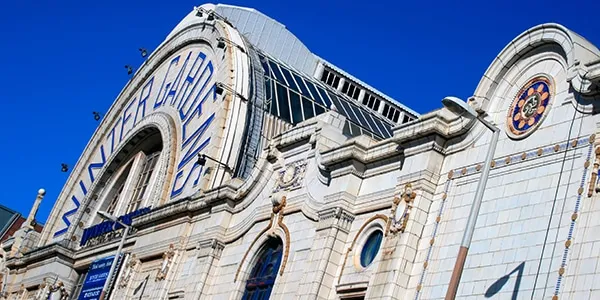 Professional Support and Accessibility:
Our dedicated team at Winter Gardens Blackpool is committed to supporting your film and photography projects from start to finish. We work closely with you to ensure a seamless production experience and provide assistance with logistics, location scouting, and on-site coordination. With easy access to public transport and ample parking options, our prime location in the heart of Blackpool offers convenience and accessibility for your cast and crew.
Winter Gardens Blackpool is the ultimate destination for your film and photography projects, offering unique and versatile spaces that inspire creativity and captivate audiences. Immerse yourself in the enchanting atmosphere of our event complex and let your visual storytelling take center stage. Contact us today to discuss your project requirements and discover how Winter Gardens Blackpool can transform your creative vision into a stunning reality.
Visit our venue guides page to discover the versatility of our iconic spaces, from the grand Empress Ballroom to the modern Conference and Exhibition Centre.
Need detailed floor plans and technical information for your event at Winter Gardens Blackpool? Visit our page to access all the information you need.