Discover Winter Gardens Blackpool's Venues and the Benefits of Holding an Event in Blackpool with Our Range of Venue Guides and Brochures
Welcome to Winter Gardens Blackpool's Venue Guides and Brochures page, your one-stop destination for all the information you need to plan a successful event in one of our iconic venues or discover why Blackpool is the perfect location for your next event.
Here, you'll find a range of brochures and venue guides that provide detailed information on each of our venues, including floor plans, seating capacities, technical information, and more. You can browse our brochures online or download them for future reference.
In addition, we have a range of brochures that provide information on the benefits of holding an event in Blackpool, from the excellent transport links to the range of accommodation and entertainment options available.
Our venue guides and brochures are designed to help you plan and deliver a successful event, whether it's a conference, exhibition, concert, or wedding. So why not browse our collection today and discover how Winter Gardens Blackpool can help you create a memorable event in the heart of Blackpool.
bARONIAL HALL Venue Guide
conference & exhibition centre Venue Guide
Derham lounge Venue Guide
empress ballroom Venue Guide
pavilion & horseshoe Venue Guide
SPANISH HALL​ Venue Guide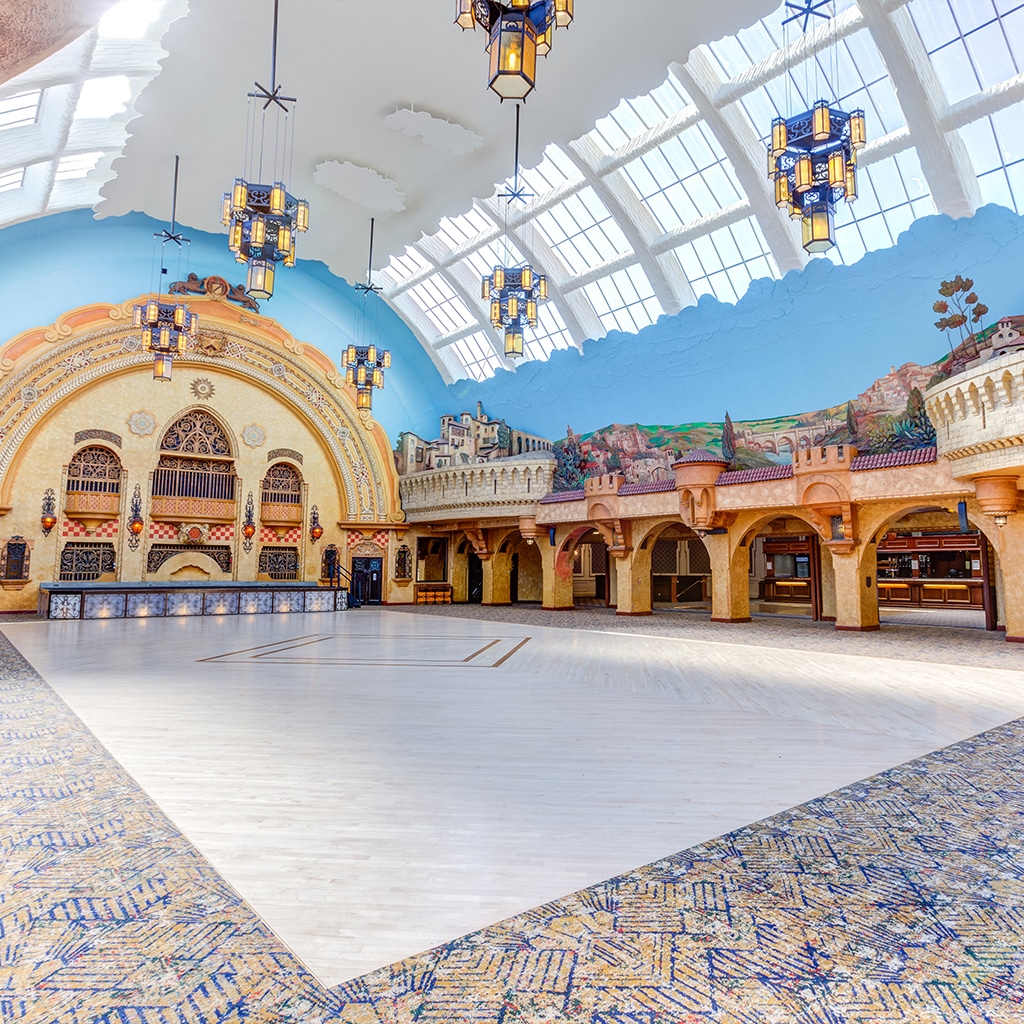 cONFERENCE AND MEETING GUIDE
Welcome to Blackpool … and welcome to another exciting chapter in the resort's glorious conferencing history. The publication of this new business tourism guide coincides with the much-anticipated opening of the new £30m Conference & Exhibition Centre alongside the historic Winter Gardens.
 Get in touch with our dedicated team at Winter Gardens Blackpool. We are here to assist you in creating a successful and memorable event. Fill out the contact form below and speak to one of our knowledgeable team members who will be more than happy to provide guidance, answer your questions, and help you bring your vision to life. Contact us today and let's start planning your extraordinary event together.