Who We Are - Ownership and Management of Winter Gardens Blackpool
Welcome to the Who We Are page for Winter Gardens Blackpool. As a cherished venue with a rich history, Winter Gardens Blackpool is proud to be under the thoughtful guidance and management of Blackpool Entertainment Company Ltd. In this section, we will provide you with an overview of the ownership model and the dedicated company responsible for the ongoing development and management of our iconic venue.
Ownership Model:
Winter Gardens Blackpool was brought into public ownership in 2010 after being acquired by Blackpool Council. This acquisition was part of a strategic deal that also included Blackpool Tower and other resort attractions, with the aim of preserving these iconic landmarks and ensuring their continued success for years to come.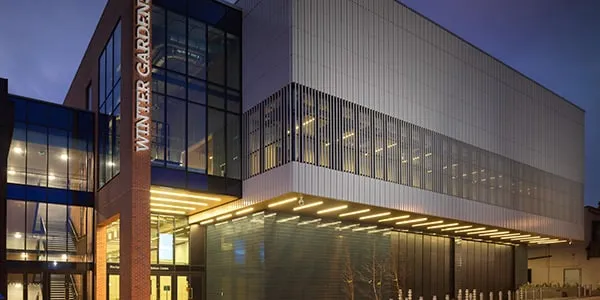 Management and Development:
In 2014, Blackpool Council created an Arms Length Management Organisation (ALMO) known as Blackpool Entertainment Company Ltd to oversee the management and development of Winter Gardens Blackpool. As a highly experienced venue and event management organization, Blackpool Entertainment Company is committed to:
Protecting the heritage of Winter Gardens Blackpool
Ensuring investment for the future
Attracting a diverse range of shows, events, and conferences
Developing and managing their own program of events, including the world-renowned Blackpool Dance Festival, the International Soul Festival, Blackpool Comedy Festival, and more.
Under the expert guidance of Blackpool Entertainment Company Ltd, Winter Gardens Blackpool continues to thrive as a premier destination for unforgettable experiences. We are dedicated to preserving our unique character while evolving to meet the needs of our guests, partners, and the community.
We invite you to learn more about our journey and share in the excitement of Winter Gardens Blackpool as we continue to grow, innovate, and create exceptional moments for all who visit.