Our Values at Winter Gardens Blackpool
Welcome to Winter Gardens Blackpool, where we believe in creating unforgettable experiences and fostering a unique atmosphere that reflects our rich heritage and commitment to innovation. Our core values, developed in collaboration with our team and external stakeholders, guide our actions and decisions to ensure that we consistently deliver excellence to all who walk through our doors. We are proud to share these guiding principles with you.
Experience the Unique Discover the exceptional character and charm of Winter Gardens Blackpool, a driving force for the local and regional economy. Our proud heritage and versatile venue come together to host an array of diverse events, providing a truly unique experience for every visitor.

Create the Experience At Winter Gardens, we are dedicated to going above and beyond. Embracing new ideas and anticipating your needs, we strive to exceed your expectations and make every journey with us an unforgettable one, filled with great memories.

Experience Us Our passionate team is the heart of Winter Gardens. We foster a collaborative environment where each member plays an essential role. Through encouragement, development, and motivation, we love what we do and celebrate our collective achievements.

Share the Experience Transparent communication is at the core of our relationships. By actively listening, understanding, and respecting each individual, we build trust and foster strong connections with our guests, partners, and stakeholders.

Experience our Future Winter Gardens is committed to inspiring, promoting, and investing in our future. We preserve and protect our legacy while evolving and building for the generations to come. As our business grows, we ensure that everyone involved shares in our success.
Join us at Winter Gardens Blackpool as we continue to create exceptional experiences and grow together. We look forward to welcoming you and making lasting memories.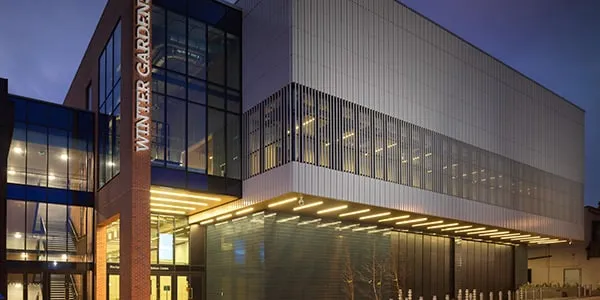 The Winter Gardens Blackpool remains at the forefront of the local and regional economy, driving significant inbound tourism whilst creating truly memorable experiences for visitors.