Corporate Social Responsibility
Our Commitment to Corporate Social Responsibility
Making a Positive Impact in Our Community and Beyond
At Winter Gardens Blackpool, we're dedicated to creating exceptional experiences for our customers while making a meaningful difference in the communities we serve. Our commitment to corporate social responsibility (CSR) is at the heart of our business, and we take pride in the initiatives we've developed to improve the lives of those around us. In this page, we'll share some of the key areas where we focus our CSR efforts.
Education for a Brighter Future
We believe that education is a powerful tool for personal and professional growth. That's why we partner with local education institutions to deliver innovative, all-encompassing education programs that engage and enhance learning experiences. Our initiatives include:
Developing cross-sector education plans with access to industry professionals and resources
Hosting venue tours, talks, and workshops
Offering dedicated resources for seminars, in-school sessions, and more
Strengthening Our Community
Our operations are located in areas of high social deprivation, and we recognise our ability to make a difference. We work with partners to create opportunities and experiences that inspire change and foster social cohesion. Some of our community-focused initiatives include:
Affordable ticketing policies and bespoke event development
Encouraging civic pride and a sense of community through resort-wide approach
Promoting greater communication and involvement via our community voice program
Creating Opportunities for All
As a world-renowned venue, we leverage our reputation to create opportunities for our consumers, team members, and the wider community. We're proud to offer:
Regular performance opportunities for children in spaces like the Opera House and Empress Ballroom
Annual open days and community events for unprecedented access to our facilities
Dedicated programs and resources that encourage collaboration and effective communication among businesses
Enhanced living wage for team members and clear, attainable career progression opportunities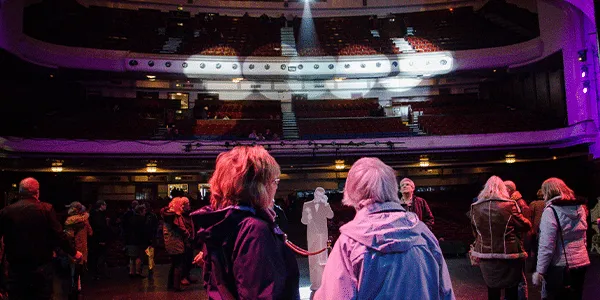 Supporting the Local Economy
We're dedicated to supporting the local economy by:
Working with businesses in the resort, using local suppliers, and building mutually beneficial relationships
Providing year-round employment in a seasonal economy and investing in our team
Hosting regular employment open days for local community members
At Winter Gardens Blackpool, we're passionate about making a positive impact on the world around us. Our commitment to corporate social responsibility is an integral part of our mission, and we'll continue to develop and implement initiatives that benefit our customers, team members, and the communities we serve.